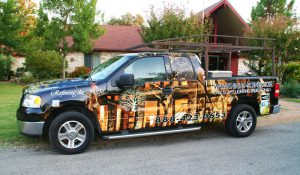 Your Texas outdoor lighting maintenance team is here to serve you.
Each new residential landscape lighting system designed and installed by NightScenes comes with THREE YEARS of maintenance to ensure your outdoor lighting system is operating properly all the times. New commercial systems receive this service for one year. Proper outdoor lighting maintenance includes twice annual adjustments for plant growth, trimming of vegetation as necessary to enhance light exposure, cleaning lenses, and checking all operations.
All Texas outdoor lighting systems require some maintenance, including LED systems. Contracting regular service beyond the warranty period is easy and customized for each unique homeowner or commercial property.
Our skilled team of certified technicians can troubleshoot an existing system, make necessary repairs, and offer tips for ongoing maintenance, upgrades, or a complete re-design of a failing system to help you fall in love with your outdoor lighting all over again.
When the initial warranty period expires, we offer our clients a Comprehensive Renewable Maintenance Contract to continue the same service. For details on this service read our CRMC Description.
If your Texas outdoor lighting system is in need of maintenance or repairs, please contact us by clicking right here and we'll set up an appointment.